QUESTION MARK
LPs & CDs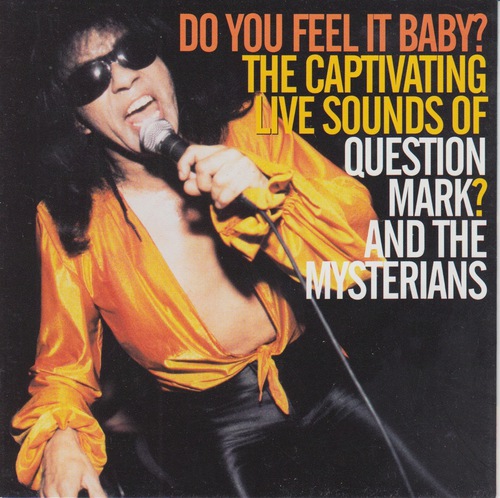 (Norton 262) The original Michigan garage kings of "96 Tears" fame are back, baby, and louder than ever! Norton presents this scalding new Mysterians album, which comes at you live & wild from their rampacked headliner at the Cavestomp '97 at NYC's Coney Island High! Chicago Tribune declares them one of the top 3 live acts of '97! TV Guide gushed for a half page about Mysterians mania! LA Times went ape over their West Coast swing! Blowing minds everywhere, this captures the "best live band alive" at their most insanelystompin' excellent best! Unquestionably THE BEST LIVE ALBUM EVER!! Original legendary superb band!
Do You Feel It / Smokes / Make You Mine / Can't Get Enough Of You Baby / I Need Somebody / Do Something To Me / Why Me / Got To / Girl (You Captivate Me) / Ten O'Clock / Don't Tease Me / Love Me Baby (Cherry July) / Midnight Hour / 96 Tears / I'll Be Back / "8" Teen / Ain't It A Shame / Don't Break This Heart Of Mine / Upside
This album is also available for download:

7 INCHES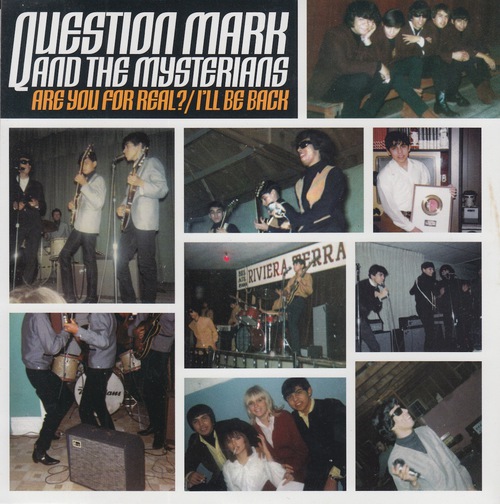 (45-083) Unissued pre-96 Tears demos recorded Feb. 12, 1966! Great raw n rough raunch from our fave mid Michigan madlads! Superb full color sleeve fulla teen pix of the guys '64-'66!
The songs on this 45 are also available for download: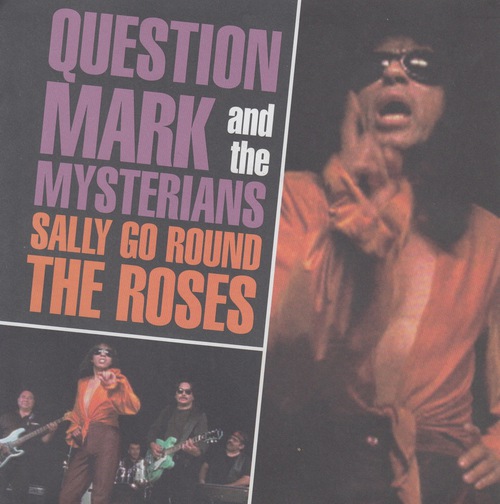 (45-096) Of course we had to reserve Number Ninety-Six for the Mysterians new record! Sultry cover of Jaynetts sleazeball ode to going down...town that is! Backed with snotty QM original! (Also dig Norton 262 live CD/double vinyl album DO YOU FEEL IT? Plus 45-083 which features first time release of their earliest demos!)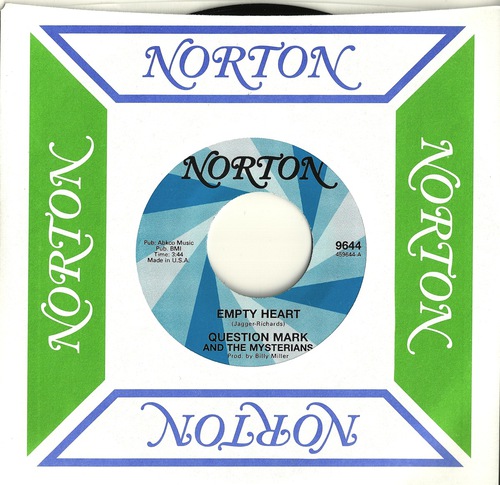 QUESTION MARK & THE MYSTERIANS - EMPTY HEART / DEXTER ROMWEBER DUO - HEART OF STONE
(45-9644) Feel it once again, baby! The original 96 Tears hombres tip the shades to the Stones with a captivating romp of Empty Heart delivered with the patented Mysterians action! On the flip, Norton's prodigal son Dexter Romweber (Flat Duo Jets) comes home to roost with Heart Of Stone - a true double whammy!
There are no products listed under this category.